Where should we go today ? (c)

Guided tour in Porvoo.

2nd ! (mainly thanks to Arnaud)

It's basically the same picture as the one above. But we look more professionnal :)

Katrina, you should maybe do something for Mickael.

Couple of Japanese :)

Waiting for the train in Valimo.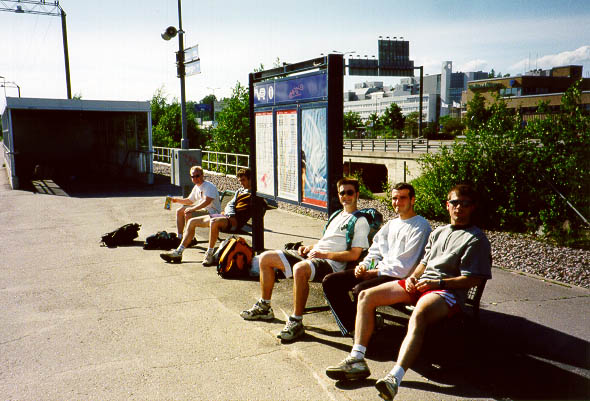 Still waiting for the train but in Leppavaara this time.
Helsinki-Espoo: 2 trains an hour. Is Espoo supposed to be the 2nd biggest city in Finland ?

Teleranta Cottage. Walking on the frozen lake.